Year 1
In year 1, we have planned a range of fun and interactive activities that will enable us to get to know all pupils' knowledge and skills, and the required next steps in their learning. During art, design and technology, pupils will be encouraged to actively participate in shaping their learning environment.
Please don't hesitate to have a quick word with us in the mornings before lining-up time , if ever you need to; if you'd like a longer or private discussion we would be more than happy to arrange a meeting after school. It's important that you feel involved and included in your child's education so we'll regularly feed back snippets of great achievements and progress—and occasionally any behavioural issues with which we'd really value your support.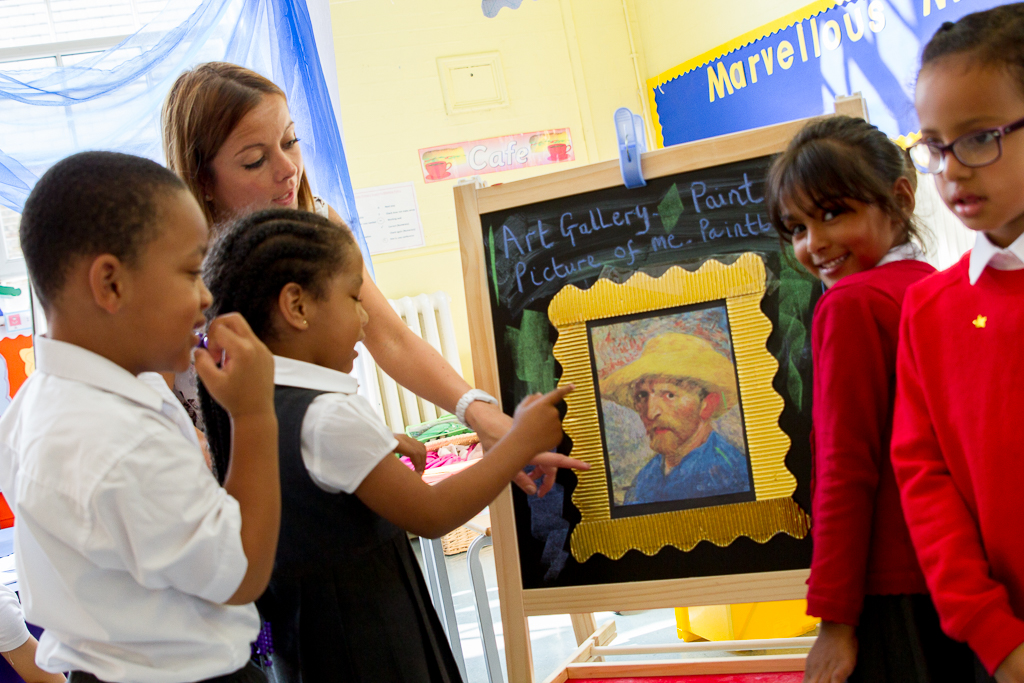 Theme this term.....
We've found that linking English, geography, history, science and other subjects through a theme within a 'creative curriculum' topic really inspires and enthuses pupils - click here to read our topic plans. We would like to give you details on our chosen themes so that you can plan days out and visits to the library for example, to coincide with these and help your child to explore the topic further.
This term, in keeping with our theme, pupils will be learning all about themselves, beginning with exploring physical features and body parts, paying close attention to faces. Pupils will then have the opportunity to use a range of media to create self-portraits which will be displayed in our class art gallery. Pupils will learn about the importance of keeping safe and healthy and the ways in which they can achieve this. We will be exploring our sense of smell, touch, sight, taste and hearing through interactive investigations.
We look forward to welcoming you should you like to see our wonderful class art galleries for yourselves.
Look out for our weekly blog updates in the newsletter where you can find out about what we've been doing each week.