REAch2
Woodside Primary Academy is sponsored by the REAch2 Academy Trust. Founded in 2012, REAch2 is the largest primary-only academy trust in the country, and currently supports 35 primary academies across England.
In these challenging times, we believe that the first school experience is the start of a very important journey for our children. We aim to enable them to broaden their horizons, be confident in their abilities and help shape their future lives. Our key focus is to ensure that all our pupils are provided with the right educational environment, which not only inspires them to embrace learning and develop creativity, but also to have fun, make friends, respect individuality and ultimately to reach their full potential.
The Trust has 10 regional multi-academy trusts (MAT) under one over-arching umbrella trust. The umbrella provides for a broad membership that will encourage each MAT to become self-sufficient and sustainable in the long-term. The target is for each MAT to be led by one or more outstanding academies that are able to contribute capacity within the individual MAT and across the wider umbrella. MATs will provide economies of scale to secure the long-term educational and financial viability of their con stituent academies.
REAch2 underpins our seven life values, with their own unique cornerstones of the trust - please click here for more information.
Reach2 Academy Trust Governance
REAch2 is a charitable voluntary organisation which relies on the valuable input of a considerable number of non-executive volunteers, supported by an experienced team of staff.
The governance principles of REAch2 recognise the importance of developing relationships with a common purpose and they are about developing processes and structures. The effective governance of the Trust is supported by:
Trust members – the guardians of the constitution

Trust Board – the Directors / Trustees

Trust sub-committees

Regional Boards and their sub committees – including Regional Ambassadors

Local Governing Bodies – the local governors

The Executive Team
'Exceptional opportunities for learning' - the shared vision and values of REAch2.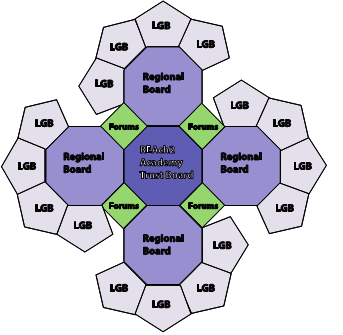 REAch2 – North Central Region
REAch2 is a large organisation with 53 Primary schools across many parts of England. To effectively provide high quality support to all REAch2 schools a regional model has been adopted. There are four regions; South Central, North Central, The Midlands and East Anglia.
Our school is in the North Central Region along with the following schools:
The Palmer Primary Academy

(Reading)

Purfleet Primary Academy

(Purfleet)

Civitas Primary Academy

(Reading)

Langtons Junior Academy

(Hornchurch )

Water Lane Primary Academy

(Harlow)

Ranikhet Primary Academy

(Reading)

Chigwell Primary Academy

(Chigwell)

Pemberley Primary Academy

(Harlow)

Minerva Academy

(Westminster)

Dorothy Barley Junior Academy

(Dagenham)

Garden City Primary Academy

(Letchworth)

Brampton Primary Academy

(Bexley Heath)

Chapel End Junior Academy

(Walthamstow)

Wilshere-Dacre Junior Academy

(Hitchin)

Athena Primary Academy

(opening in September 2017)

Concordia Primary Academy

(Hornchurch)

(opening in September 2016)
REAch2 staff
All staff whether they work full-time within a school or work for the Central Educational Team are REAch2 staff. Therefore we are requesting that you add to the leadership part of your staffing structure the names of the team that are there to support the North Central Schools. These are:
| | |
| --- | --- |
| Mrs G Ellyard | Executive Principal – North Central Region |
| Mrs J Johnson | Associate School Leader |
| Miss J Griffiths | Associate School Leader |
| Mr M Rahman | Associate School Leader |
For further information on REAch2, please visit their website: http://reach2.org/.
Woodside became an academy in 2012 - for further information on academies please click here.
REAch2 Academy Trust is a charitable company limited by guarantee registered in England and Wales with company number 08452281. Registered office address: Scientia Academy, Mona Road, Buton-on-Trent, Staffordshire DE13 0UF.