Playground Leaders
Play Leaders
The aim of the Play Leaders is to introduce and develop leadership skills in Years 3, 4, 5 and 6 children by training them up and getting them to organise activities for other children in the playground. The main focuses are to increase the amount of physical activity undertaken during lunchtime and increase positive social interaction.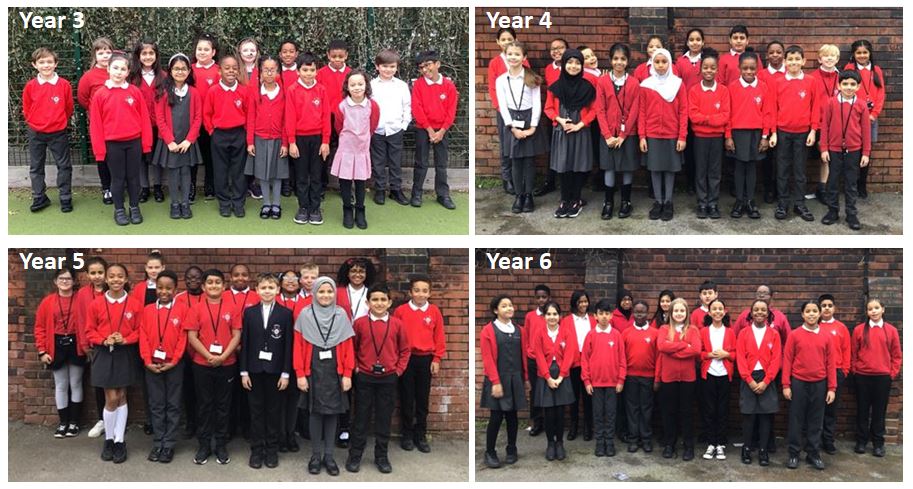 Selecting the Play Leaders
Interested children from Y3, 4, 5 & 6 are asked to complete an application form. The application is then handed back to the class teacher. The children are then taken through an interview process where successful candidates are chosen.
Whole School Awareness
A whole school assembly is conducted to present the playground leaders with badges and to also explain the role of the PYL to the children.
Involving the Midday Assistants
The Lunchtime Supervisors and the Play Leaders have training alongside each other. It is important that the MDAs give the Play Leaders support and that the pupils themselves feel confident to approach MDAs to discuss new idea. Communication is a priority between staff and children.
Play Leader Rota
The Play Leader rota identifies when the pupils will be actively involved in leading the playground. It is also important that the PYL have the opportunity to play with their peers in the playground. Commitment to the role must be emphasised.
Equipment
Equipment and games cards are stored in baskets. Where possible, pupils will be involved in helping to order the equipment. This is also to support in developing a sense of ownership of the equipment – MDA and PYL must take responsibility for ensuring equipment is looked after and put away in the storage shed.
Mediation
The Play Leaders have undergone training in mediation and social skills in order to support pupils to have enjoyable lunchtimes.