Mindfulness & Wellbeing
In this section you will find exercises on Mindfulness including video's by Miss Palmer leading Mindfulness exercises. You will also find child wellbeing activities, activities you can do as a family to support wellbeing and finally support for you as parents - strategies you can put in place and where you can find additional support if needed.
For some wonderful Mindfulness exercises to do led by Miss Palmer please follow the link /page/?title=Mindfulness&pid=191
Please find below wellbeing bingo to try with your family see if you can get a full house: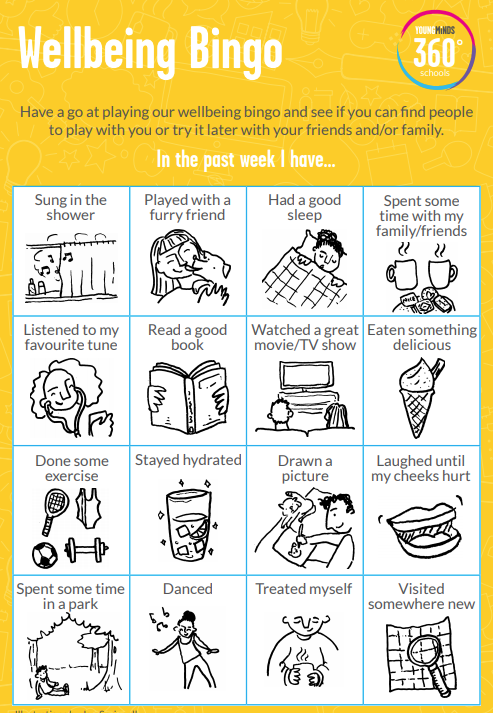 Attached you will find a document for 5 minute daily activities that you can do together as a family or independently at a time that works for you. These activities are designed to encourage mindfulness which is simply being aware of feelings, thoughts and situation.
Please follow the links below for:
Child wellbeing - /page/?title=Child+Wellbeing&pid=192
Parent Support - /page/?title=Parent+Support&pid=193