Competitions & Fixtures: 2016 - 2017
Yr 2 Cross Country: 3rd October
Congratulations to our Year 2 Cross-Country runners who travelled to the Peter May Centre to take part in the Borough Cross-Country Championships. Over 20 schools were competing with over 100 competitors in each race. The team performed brilliantly to win Team GOLD medals in both the boys' & the girls' races. Wow what an achievement!
Special mention must go to Innayah who won the girls' race and Elyon who came 3rd in the boys' race.
Yr 5/6 Tag Fixture v St Saviours: 6th & 13th October
What a great 2 weeks of Tag Rugby! Our pupils were treated with 2 fixtures against St Saviours School over the last 2 Thursdays. Both schools have hugely increased their skills & knowledge of the game. We are looking forward to the Borough Competition!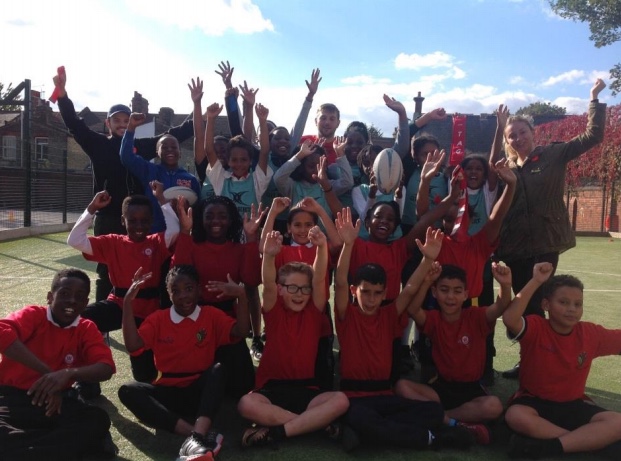 Yr 4,5 & 6 Cross-Country: 15th October
Congratulations to our athletes who completed the 1 mile course on Chingford Plains last Saturday. First out of our competing boys was Adenyinka who finished in a fantastic 12th place overall out of 256 boys and first out of our girls was Leigh who finished 41st out of 254 girls. Ms DeBiase and Mr Jordan would like to thank the parents who came along on the trip to support our athletes.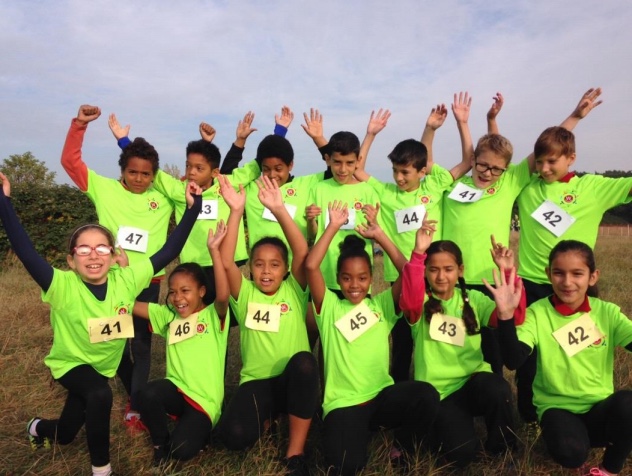 Yr 5/6 Netball League: 12th, 19th October & 2nd November
Over the past 3 weeks Woodside has travelled to Walthamstow School for Girls to take part in a Jump into Netball League. Trained leaders from WSFGs delivered coaching sessions & umpired the games. The children played really well and have showed a massive improvement over the 3 weeks. We are proud of all those who took part and really look forward to seeing them in action in the upcoming tournaments later on this year.
Yr 5/6 Tag Fixture v St Saviours: 3rd November
On Thursday our Tag Rugby team travelled to St Saviours to play in a return fixture. They scored some fantastic tries to secure another victory. Well done Woodside!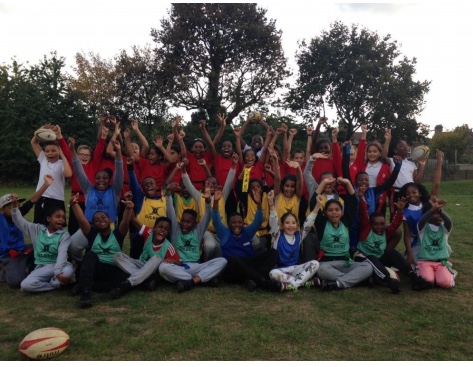 Yr 4 Tag Rugby Festival: 9th November
Woodside travelled to Lammas school with a group of Year 4's to take part in a rugby festival. They had the opportunity to try out a variety of games all based upon rugby. The school did extremely well, developing their skills throughout the afternoon. Mr Jordon said 'the children showed an amazing improving in skills throughout the afternoon, I look forward to seeing them in action later on this year at a tournament'.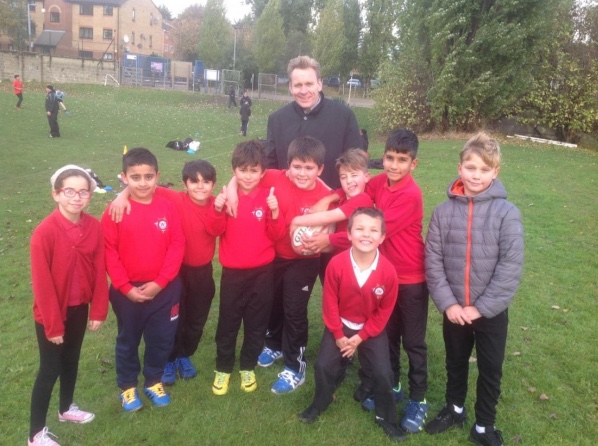 Yr 5/6 Tag Rugby Fixture v Buxton:10th May
This afternoon Woodside continued their rugby development with Buxton visiting for a Tag fixture. The afternoon was a great success with lots of sporting potential on display. A true marvel to watch. Mr Jordon commented "it is really great to see how far these children have progressed in rugby, over such a period of time, well done to all of the Year 5's for taking part".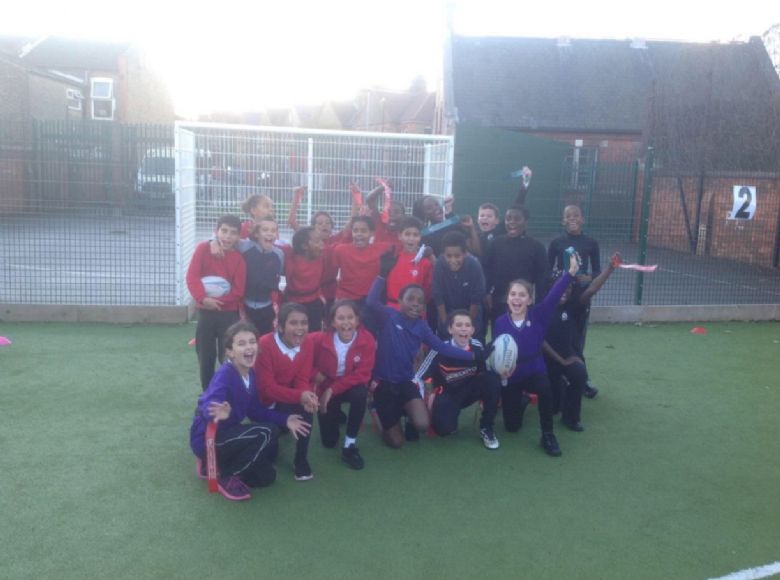 Yr 5/6 Sportshall Athletics Competition: 17th November
36 Waltham Forest school took part in the Borough Sportshall Athletics Competition. Well done to our athletes. The boys finished in a brilliant 3rd place and our girls an amazing 2nd.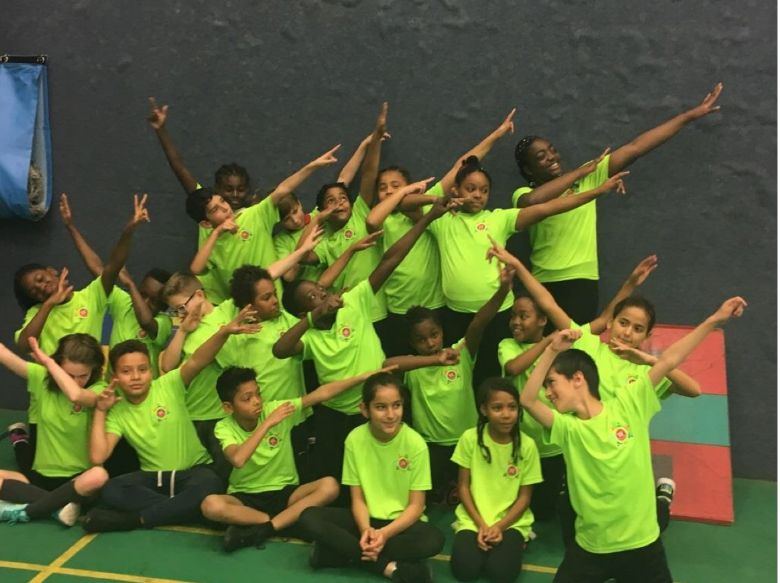 Yr 4/5/6 Tennis Trip: 18th November
Woodside were invited along to the Lea Valley Tennis Centre to take part in some coaching workshops. The children did really well, moving through progressive skill stations at an impressive pace. They had the opportunity to work with a variety of Tennis coaches who were so impressed by their talent they will be coming into school next week to work with more children from Woodside school. Mr Jordon commented "the level of skill the children displayed was amazing. It is exciting to see so many talented young tennis stars."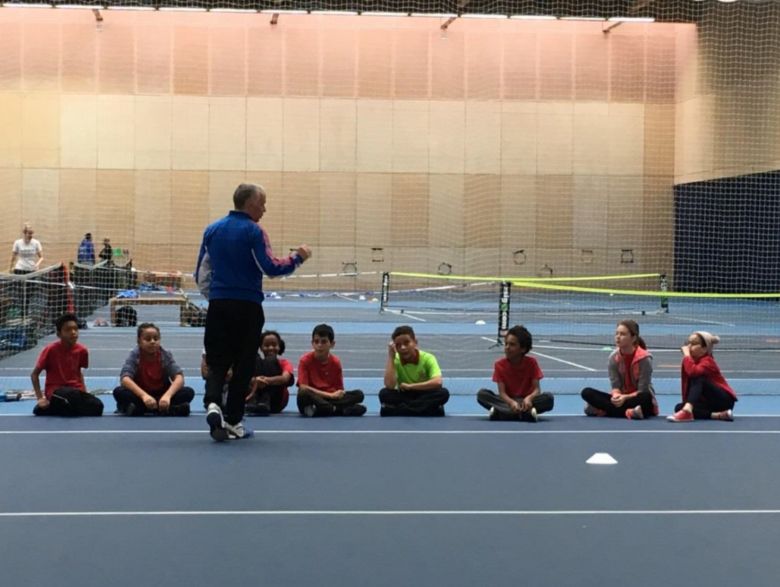 Yr 4 First Steps Netball Competition: 30th November
Congratulations to the Year 4's who represented Woodside on Wednesday at the borough First Steps into Netball festival. They had a fantastic afternoon improving their netball skills and won many of their games. Ms DeBiase commented " we have some very talented athletes who behaved impeccably. I look forward to taking them to future competitions."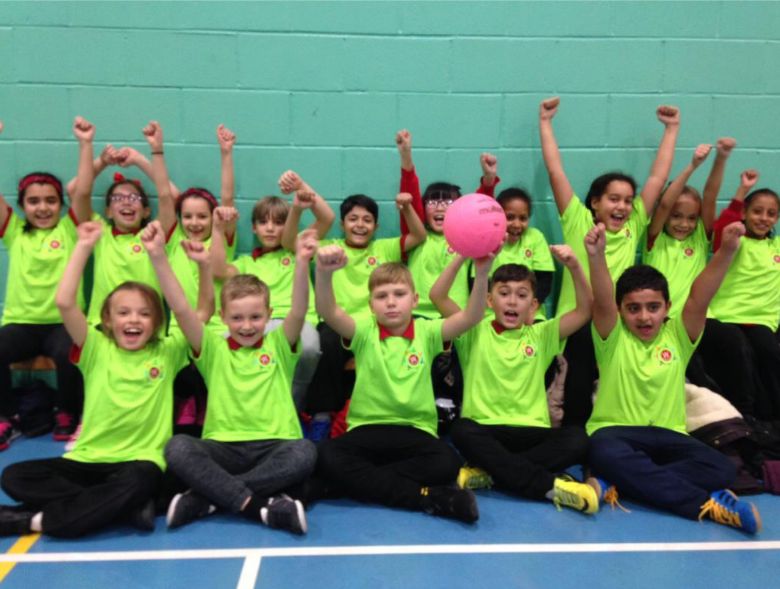 Netball Fixture v OLSJ & Buxton: 1st December
The PE department hosted Buxton Primary and Our Lady St George's Primary who played netball against our Year 5 tea and our Year 6 netball teams. What a great afternoon of sport, with both teams improving their netball skills in preparation for the Borough championships in January.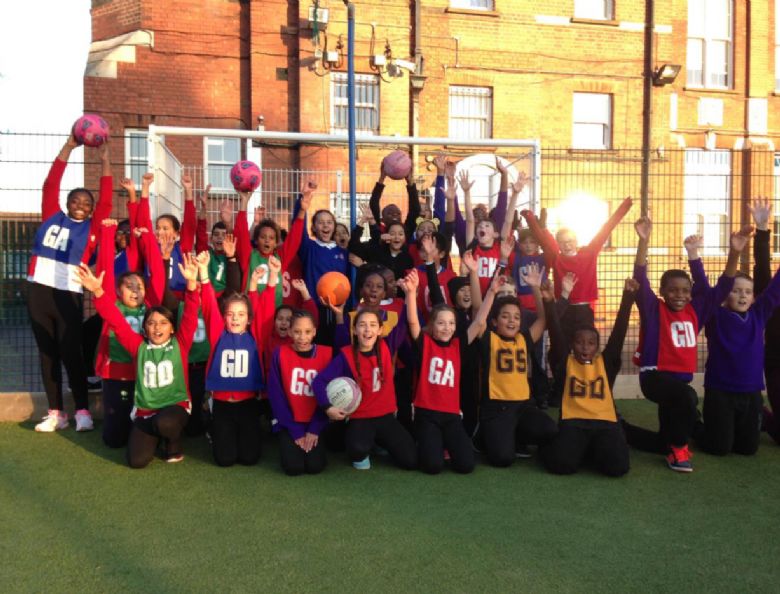 Netball Fixture v Henry Maynard: 8th December
Our Year 4 netball squad hosted Henry Maynard this week. This was the first time many of our pupils had taken part in a competitive game. Ms DeBiase commented "it was fantastic to see a huge improvement in skill level and understanding of the game over the course of the afternoon.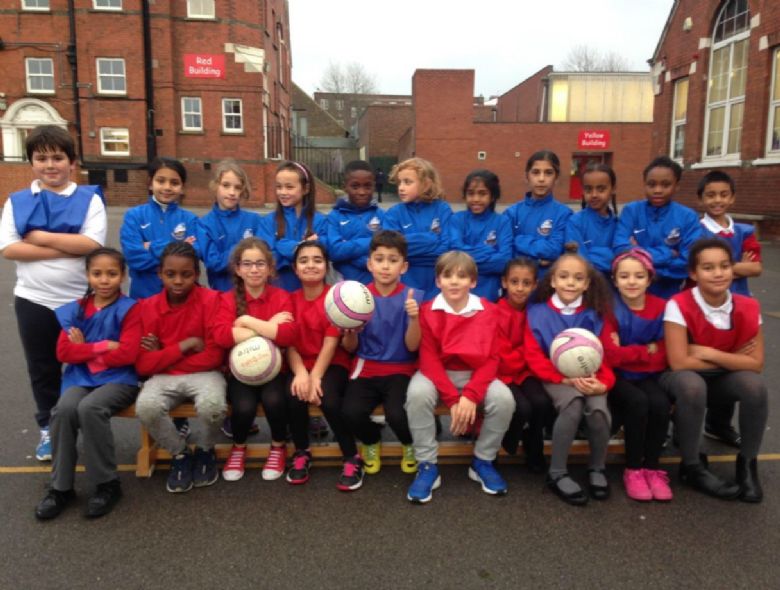 Waltham Forest Indoor Cricket Competition: 17th January
Well done to our cricket team who competed in the Waltham Forest Indoor Cricket Competition. They narrowly missed out on a place in the final.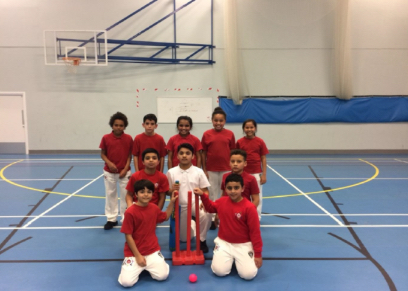 Waltham Forest Yr 5/6 Netball Championships: 23rd January
A massive congratulations to Dante, Cameron, Precilla, Kyelann, Ruth, Esther and Yasmine who WON the Waltham Forest Netball Competition on Monday. They performed brilliantly to win 8 games and draw 2 over the course of the afternoon. They now progress to the regional finals, watch this space to see how they get on.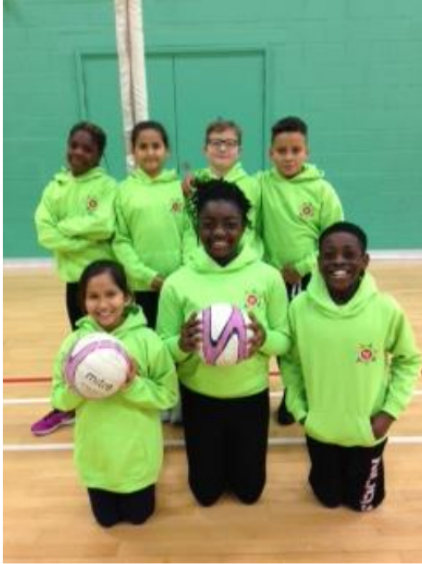 Waltham Forest Year 4 Sports Hall Competition: 26th January
24 Year 4 pupils travelled to the Peter May Centre to take part in the borough Indoor Athletics championships. They took part in track and field events and were able to show off the skills they had learnt in their PE lessons. Well done Year 4 athletics who finished in 4th place out of 26 competing schools.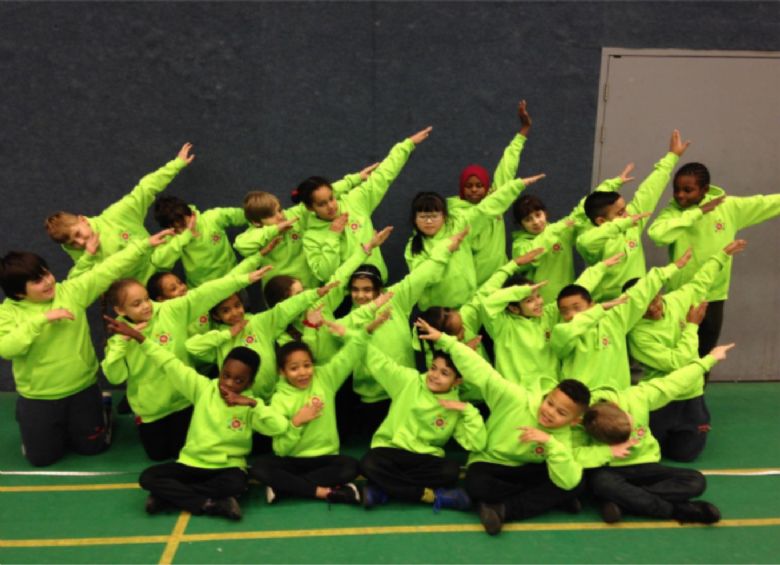 Waltham Forest Year