5B (Baobab)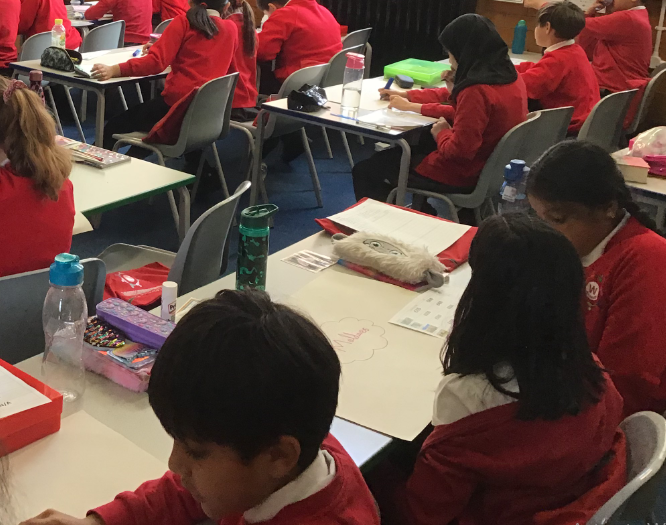 A warm welcome to 5B!
Our class teacher is Ms Daisley and you can find us in the upstairs Year 5 classrooms, where we will invite you in with smiles and enthusiasm.
We are all hard workers, creative thinkers and problem solvers who will actively use the 7 Habits of Effective Children to help us be the best versions of ourselves this year.
In this class we will ensure that we look after our wellbeing and the wellbeing of our peers, this is especially important to us this year to help us navigate these strange times together. We strive to create a safe and inviting environment for all those who enter our classroom and we work hard to to show fairness, equality, equity and respect to all.
Our class mind-set is focussed on being positive thinkers, recognising our achievements and understanding that we are always growing, learning and improving – we understand that although starting something new may be tricky, and we may not achieve what we want to straight away, with hard work our 'best will always get better'. We will not give up when facing challenges but work together and synergise to find solutions – by sharing our knowledge and ideas; we can support each other with our learning.
As we become experts in Maths, Reading and Grammar, we are also excited to be exploring other creative elements of the Curriculum: The Terrible Tudors, Calamities and Catastrophes and Space. Over the course of the year, we will become: Artists and designers by studying and replicating the work of famous artists; Geographers as we build our knowledge of how the world works by using and reading maps; Historians while we research and understand the history that helped to build the world around us; Scientists who carry out scientific investigations and much, much more.
If you would like to see some of the work we produce, come and find us on Bridge site. We look forward to seeing you!​