2H (Hornbeam)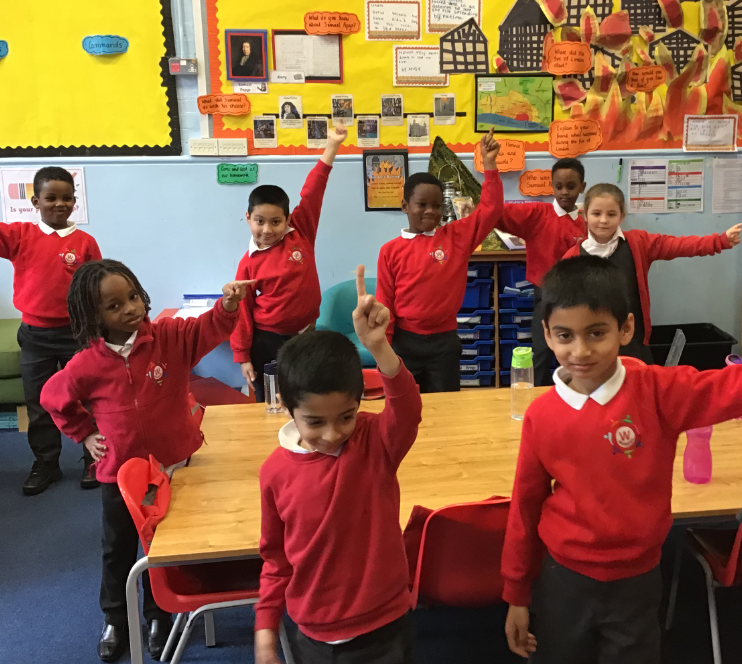 Welcome to 2 Hornbeam.
Our class teacher is Miss Napp and we are found on Forest site.
We love to synergise and like to work together in class. We are 'a team' so we ensure that we care for each other as well as the classroom. Our leadership roles help us do this. We have learnt that by thinking 'Win-win' we can achieve so much more together. We love to 'sharpen the saw' during daily exercise.
Each day, we have begun to think about our mental wellbeing, so practice a mindfulness meditation. This helps us to be relaxed, focussed and ready to learn.
We understand the great importance of improving our skills in reading, writing and maths. We love to apply these skills during the afternoon, in our foundation subjects. 2H has enthusiastically learned lots about the Great fire of London, how to classify animals and who we can turn to for help. We have created designs for vehicles with axles. Later in the year, we will be learning about 'Pirates' and 'Amazing Africa'.
At the moment, we are focussing on learning our number bonds to 10 and 20, one more and one less, as well as counting in 2's, 5's and 10's in class and at home. We aim to know them by heart very quickly.
As well as following the class rules that we created together, we use the school values to ensure that we treat each other politely, with respect and kindness.