RB (Baobab)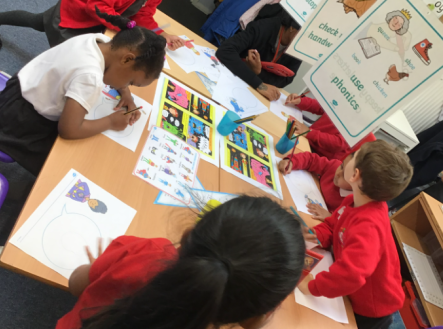 Welcome to Reception Baobab!
Our class teacher is Miss Drury and our EYP is Miss John.
We are located at the far end of the reception playground (around the corner) to the left of the single cabin.
As a class we believe in being 'proactive' and taking charge of our learning and a positive attitude, as anything is possible when we put our minds to it. By 'putting first things first' and 'synergising' we can help support and encourage one another.
By the end of the year we will be experts within phonics as we practise every day! This in turn, means we will be skilful within reading and writing. We will also be mini mathematicians understanding shape, space and measure as well as the application of number.
We strongly believe all learning can be achieved through fun, fun, fun! And we have amazing and exciting topics to explore throughout the year, which include; superheroes, celebrations, space, growth, traditional tales and modern tales.
We have really embraced the 'new normal' by consistently washing our hands and remaining within our year group bubbles.
As a class we prioritise kindness, compassion and co-operation.