Mindfulness For Parents
Since January, the children at Woodside have been practising Mindfulness every day at school for their health and well-being. During this difficult and unprecedented time, we want to begin introducing Mindfulness to our families at home. Mindfulness can support everyone by helping to:
Pay more attention
Appreciate others
Be kinder
Be calmer
Rest and relax
Settle and cool down
There will be a weekly Family Wellbeing Newsletter uploaded to the website each Friday with activities and thoughts on to help you use Mindfulness in your lives.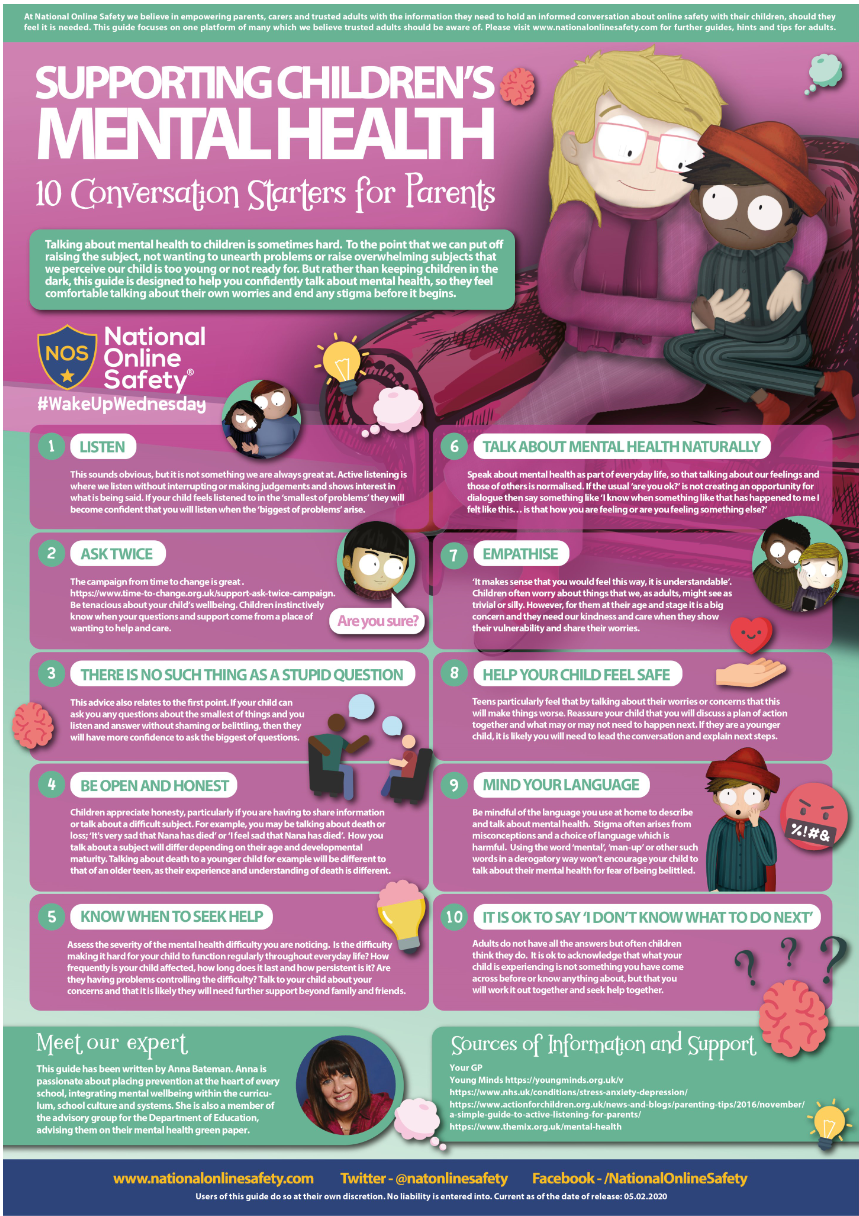 Should you wish to download the poster above on supporting children's mental health, please scroll to the bottom of the page to find a downloadable document.