Curriculum Overview
Woodside Curriculum
Woodside Primary Academy provides a secure, caring, challenging and stimulating environment. This offers every pupil the opportunity to progress with an informed and positive view of the contribution they can make towards their own education, the community in which they live and society in general.
From Year One to Year Six pupils follow a topic based curriculum which incorporates all statutory National Curriculum subjects. To read our termly curriculum plans, please click here. The school may deliver some aspects of the curriculum daily, weekly, termly or through specific intensive "themed" weeks e.g. Science Week, Arts Week.
Within the school's commitment to making the whole curriculum as relevant to the pupils as possible, links are made between subjects through a thematic approach. Parts of the Numeracy and Literacy requirements are taught as discreet subjects and link to the class topic where appropriate. Reading, Phonics and Spelling strategies are also taught as discreet subjects daily across the school.
The curriculum is further enhanced by the use of trips, workshops and visitors into the school. A wide range of teaching and learning methods are used to produce a creative and inspiring curriculum. We use the outdoor environment and local community as much as possible to make learning meaningful and fun. We keep parents informed about the curriculum through:
Termly curriculum letters
Information within newsletters
Regular website updates from year group leaders
Invitations into school
We ensure that all pupils have access to the curriculum at an appropriate level regardless of gender, ability, special needs and ethnicity. This balanced and inclusive curriculum promotes the spiritual, moral, cultural, mental and physical development of pupils and prepares them for the opportunities, responsibilities and experiences of future life.
Further information can be found in relevant school documents on:
KS1 and KS2 Curriculum
English
In Years 1 - 6 pupils receive a daily literacy lesson where they are able to explore and develop their reading, writing, speaking and listening skills, through a creative curriculum based around a central text or theme. All pupils have regular guided reading sessions with their teacher, as well as a daily dedicated session of phonics or spelling strategies which is tailored to their needs.
Extra support is offered to pupils who find literacy difficult in the form of small intervention sessions of reading skills, writing skills or additional phonics support. Parents are encouraged to continue to support their children's reading at home each night. Click here to read more about literacy at Woodside.
Maths
All pupils have a daily maths lesson to meet National Curriculum requirements. In addition to calculation and numbers, the curriculum also builds in units on measures, data handling, shape and space, mental arithmetic and mathematical investigations where pupils are encouraged to apply all of their knowledge to problem solve. Mental calculation is a key focus at the beginning of every session. Click here to read more about numeracy at Woodside.
ICT
ICT is taught both through discrete skills sessions and through daily learning and topic work. The use of ICT underpins much of the curriculum and pupils are encouraged to access ICT to support their learning each day. We have a bank of tablets and the pupils also use a range of hardware to support their learning, such as cameras, beebots etc.
Science
We teach the knowledge and skills required by the National Curriculum, which is normally delivered as part of our topic sessions in the afternoon. Students receive the equivalent time of one lesson per week, though lessons may be blocked together to allow us to explore concepts fully. Often science topics are linked to the overall class topic or theme.
PE & Games
Pupils have timetabled Physical Education lessons per week in which they enjoy being physically active and using their creativity and imagination in physical activity. They learn new skills, whilst collaborating and competing with each other. Activities are skill based and cover sports that include: tag rugby, multiskills, badminton, basketball, netball, cricket, athletics, gymnastics and dance. Each year we also hold a Sports Day where pupils compete in their year groups. See our sports page here for more information on sport at Woodside.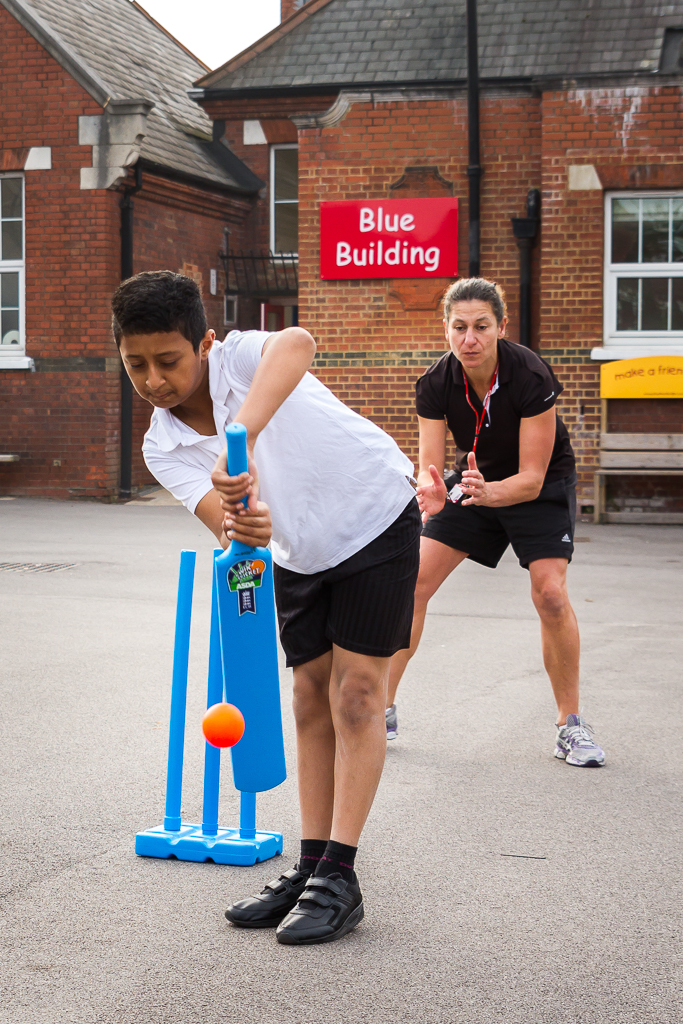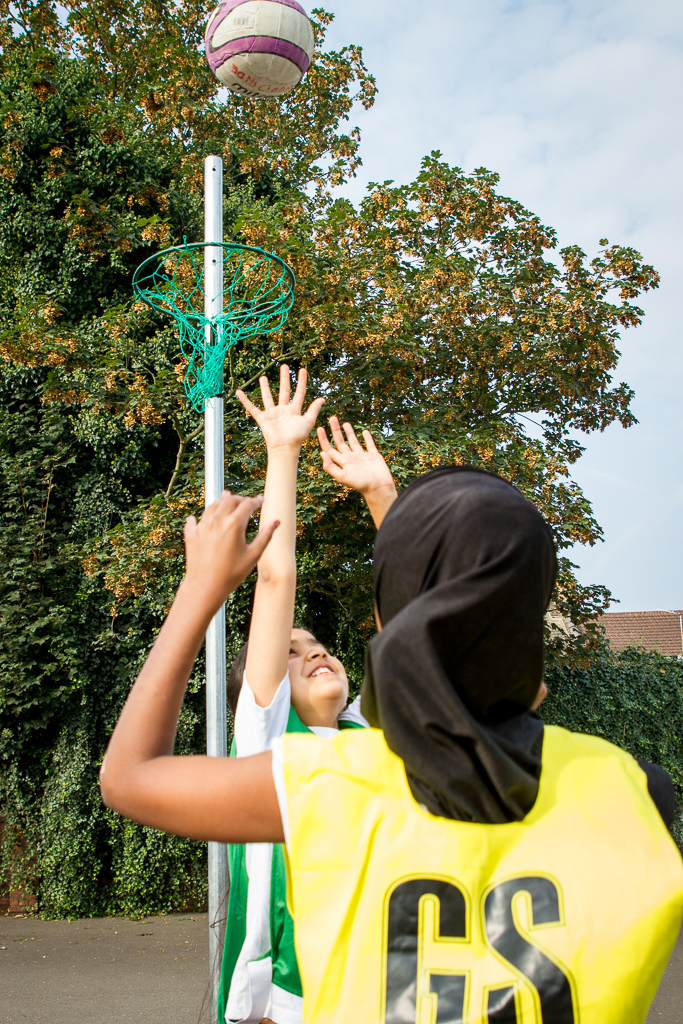 Religious Education
We use Discovery RE which is an enquiry based approach to Religious Education that consistently delivers excellent learning outcomes. It covers the 6 principal religions of Buddhism, Christianity, Hinduism, Islam, Judaism and Sikhism plus other belief systems.
Foundation Subjects
The Foundation subjects include History, Geography, Art, Design Technology, PSHE (personal, social and health education) and Music. These are taught in weekly blocks around the current topic the children are studying and are carefully designed to allow the children to develop key skills and apply them independently to a range of contexts. Look out for termly newsletters, as well as updates from year group leaders on the website, which will give you more information on your child's learning and what you can do to support them. Click here to read more about art at Woodside.