2S (Sycamore)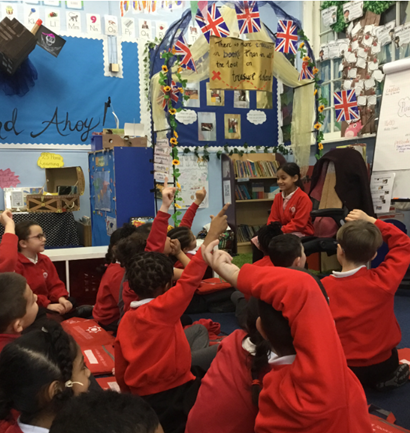 Welcome to 2S! Our Teacher is Mrs. Klein and she is from South Africa.
We are a creative, bright and enthusiastic team, who love learning and synergising. We are kind, thoughtful and love to help others. We are good at making the right choices and being respectful to others around us.
We are in our final year of Key Stage 1, which is very exciting as we have learnt lots about the world around us. Our Topic this term is 'Land Ahoy!' and we have learnt about Pirates, land discovery and our earth!
In maths, we have learnt many new strategies which we have built upon from Year 1 and we now know our 2, 5 and 10 times tables by heart. We are also really good at doubling, halving and using our number bonds to 10 and 20.
This year, we have read and retold many fiction and non-fiction texts. We love our book corner where we have hundreds of books to choose from to ignite our imagination for writing. It is very important that we read every day at home and in school so we become confident readers, so that our understanding of grammar and language develops.
We have been on some incredibly exciting educational visits, including visiting the local Mosque in Walthamstow. On the trip we got to see the different rooms Muslims use to prepare to learn and pray. This was really exciting, especially as we got to go on the train!
If you would like to visit us, come to 2S in the Year 2 Hall.​