1B (Baobab)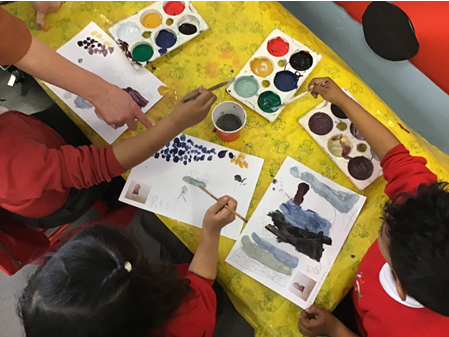 Welcome to 1B. Our teacher is Miss Chittleborough and our LSA is Miss Emily.
In our class we love working in different areas, exploring the resources and games, which help us to learn. We follow the 7 Habits of Effective children to ensure we flourish and succeed. Our favourite habit is Habit 6: Synergising, because we love working together. We support each other and make sure that we're all doing our very best.
In topic we have been learning fantastic things. You can see the displays in our classroom of our PSHE work, where we have demonstrated how to set goals and support each other in achieving them. We do experiments in Science and learn about life cycles. In Music we learn all about tempo, rhythm and how to play body percussion. In Art we've been learning about Vincent Van Gogh and all the amazing techniques artists use to create their work. We also do RE and History where we have learnt about friendship and brilliant people and events from the past.
We are working hard and making great progress in Maths, English and learning our phonics every day. We know that by listening and doing our very best we can achieve what we set out to do.
This year we've got some incredible educational visits to look forward to including the London Transport Museum. We thoroughly enjoyed our trip to Shrek Adventures where we built on our learning in our topic Once Upon a Time.
We are on Forest site and come to school with a smile ready to discover something new.